Wearing fragrance is open to interpretation. I like to compare it to genres of literature. For example, I love reading historical fiction, memoirs, and literary fiction. I dislike mass market paperbacks, romance novels, and science fiction. That's just me. I don't begrudge anyone the enjoyment of reading those books, nor do I begrudge someone wearing a particular fragrance just because it comes packaged in an attractive bottle.
The debate about packaging versus what's inside has long been raging in the world of scent. Some fall on the side of juice first; packaging second. That mindset can be reversed depending on who you're talking to. Personally, I think the quality of the juice has caught up to the flamboyant packaging, but again, it depends on which scents you enjoy wearing.
Here are some of my recent and all-time favorites (in no particular order):
Bon Bon by Viktor & Rolf
How could you not love that bottle? And, it looks just as glorious in person. The juice is a nice compliment to the name: Top notes of tangerine, blackcurrant and orange; middle notes of orange blossom, jasmine and peach; base notes of guaiac wood, cedar wood and caramel. For me, the juice and the bottle complement each other perfectly. The scent itself is fruity, a little floral and not too sweet. The woodsy base notes keep it light and the drydown never becomes cloying. If you like the scent Angel in theory, but cannot stand it on your skin (me), Bon Bon will fit the bill. I find it's light enough to wear even during this time of year when the temperature can be sweltering.
Bond No. 9 Chinatown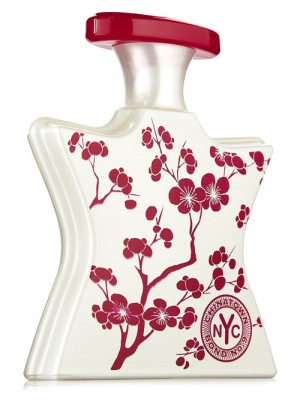 Fragrance aficionados know Bond No. 9 as the New York-based house that started out with a handful of scents named after Manhattan neighborhoods. The line has since grown to include dozens of scents named for neighborhoods in other boroughs, beaches, department stores and even international locations. One of the house's first scents, Chinatown, pictured above, was the first ornately decorated bottle of the bunch. The scent is comprised of notes of peach blossoms, gardenia, tuberose, patchouli and cardamom. It was one of the first scents I tried from this house, and remains one of my favorites to this day, even though I no longer have a bottle. Another favorite from Bond is Scent of Peace:
You can see that the shape of the bottle is consistent (it is the same for the entire line), but the design is a gorgeous, simple interpretation of a peaceful dove. The scent itself does not belong to any one neighborhood; it is meant to embody the peace that can and should exist everywhere. The notes include grapefruit, blackcurrant, lily of the valley, hedione, cedar wood and musk. I've personally anointed myself with about three bottles of this one.
Yves Saint Laurent Mon Paris
Fans of YSL fragrances are familiar with the brand's stalwart scents, Opium and Rive Gauche, which have been around for over 40 years, and are housed in fairly opulent bottles. The brand introduced the scent, Paris, in 1983, and as interest in fragrance exploded over the ensuing decades, many scents known as "flankers" followed. The latest is Mon Paris, pictured above. This scent is one of my most recent acquisitions. The top notes are strawberry, raspberry, bergamot and calone; the middle notes are pear, orange flower, sambac jasmine, white peony and datura flower; the base consists of patchouli, white musk, ambrox, cedar wood and crystal moss. Hardcore frag hags reading this post will notice that I gravitate towards scents with woodsy bases, particularly cedar and sandalwood.
Gucci Bamboo
Everyone is familiar with the fashion and accessories house, which was resurrected from near-death by Tom Ford back in 1990. My personal memories consist of my mother owning a Gucci satchel handbag; you know, the canvas one with the interlocking "G" logo ("But it's lined in leather!" my mother would exclaim to justify the price).  Gucci became a major player in the perfume world in the mid-90s with its scents Envy and Rush, and their flankers. There have been a whole slew of Gucci fragrances since then, with Bamboo being one of the most recent releases. I was never a fan of Gucci scents until I stuck my nose in this one. The notes are bergamot, orange blossom, Casablanca lily, ylang-ylang, sandalwood, Tahitian vanilla and amber. This scent is something of a departure for me because any scent containing Casablanca or Stargazer lily usually gives me a whopper of a headache. Not this one. The drydown is sublimely woodsy, with the most delightful hint of vanilla. I love the faceted bottle, but the cap is cheap plastic. It's almost reminiscent of my mother's canvas-on-the-outside, leather-on-the-inside handbag.
Lancôme La Vie est Belle
I blame chemotherapy for this one. It seems to have so significantly rearranged my olfactory inclinations that I am smitten with a scent that contains both iris and patchouli. Pre-breast cancer, iris was not one of my favorite perfumery notes, and as for patchouli, it was a love/hate sort of situation. Now, I am so enamored of the combination that I cannot get enough of it. Don't believe me? I purchased a 200 ml (6.7 fluid ounces) bottle of this stuff without batting an eyelash. The bottle is absolutely gorgeous at that size, and it would make the perfect weapon should a firearm be unavailable. The notes are iris, Sambac jasmine, Tunisian orange blossom, praline and patchouli. It's not for everyone, but it is perfection for me. Go figure.
Jo Malone Earl Grey and Cucumber Cologne
Many fragrance "purists" appreciate the classic simplicity of bottles such as those that house Jo Malone colognes. The line definitely conveys an aesthetic that the juice matters more than the vessel that houses it. Still, the bottles have an attractive heft and sophistication that compliments the scents. The act of purchasing a Jo Malone fragrance is a classy experience: purveyors of the line will place your purchases in weighty cream boxes with black stenciling, wrap each box with a wide black grosgrain ribbon, and place it in an eponymous shopping bag. Earl Grey and Cucumber was first released in 2011 as part of a limited edition of tea fragrance blends. It was so popular that it was later added to the permanent line. I am a long-time fan of Jo Malone, dating back about 20 years to when the scents were only available at Bergdorf Goodman in Manhattan. The brand was purchased by Estee Lauder in 1999, and the company has done right by Jo Malone's vision, and her British roots.
Here are examples of scents that I do not own, and have never smelled, but oh, the bottles…
The Vagabond Prince Enchanted Forest
I have been coveting this bottle since the scent was released in 2012. I have no idea what it smells like, but it sounds like something I would enjoy wearing. The notes include pink pepper, aldehydes, sweet orange, flower cassis, blackcurrant leaf, hawthorn, effects of rum and wine, rosemary, davana, blackcurrant buds absolute, CO2 blackcurrant, Russian coriander seed, honeysuckle, rose, carnation, vetiverm, opoponax, Siam benzoin, amber, oakmoss, fir balsam absolute, patchouli, castoreum, cedar notes, vanilla, musk. I have every intention of owning a bottle of this one day.
Grace by Grace Coddington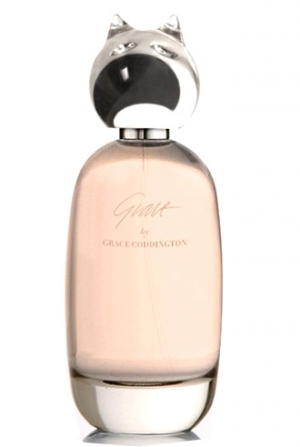 As a cat person, how could I not love a fragrance bottle with a cap shaped like a cat's head? Grace Coddington, who used to be the creative director of U.S. Vogue, created this scent with the avante-garde clothing and fragrance house, Comme des Garçons. The notes of the scent consist of bergamot, mint, basil, cardamom, pink peppercorn, rose, freesia, peach blossom, vetiver, cashmere woods, white musk and amber. I am absolutely certain a bottle of this will find its way into my newly resurrected collection.
Amouage Sunshine Woman
Amouage is a fragrance house based in Oman, a Sultanate of the United Arab Emirates. It has been in existence for almost 30 years, and the scents are the epitome of opulence. I remember smelling a few and meeting two gentlemen who represented the line when I was living in Fairfax, Virginia. I remember appreciating the beauty of the scents, but thinking that I did not possess the femininity worthy of anointing myself with them. The scent, Sunshine Woman, pictured above, however, sounds right up my street. The notes are blackcurrant liqueur, almond, davana, osmanthus, jasmine, vanilla, magnolia, cade, patchouli, blond tobacco, and papyrus. A 100 ml. bottle of Sunshine Woman costs $450, and is far out of my reach at this point. I can dream, though, can't I?
Some housekeeping: Thanks to the following sites for supplying the information I used in this post: Luckyscent.com, Fragrantica.com, NSTPerfume.com, and Google Images. All fragrances referenced in this post are eau de parfum strength unless otherwise specified.

Please follow and like us: